BHUUF IS A LAY LED FELLOWSHIP
Black Hills Unitarian Universalist Fellowship will be a sustainable, diverse congregation that addresses the spiritual needs of the congregation by providing varied opportunities for fellowship. BHUUF will have a permanent home where spiritual seekers and religious liberals can grow and learn, and work to be an influential force in the community through social justice and environmental action.
For 25 years, Marion Zenker proudly accepted the role of Lay Leader as requested by the Fellowship and we were blessed that she was such a consistent, strong, and loving leader for so long. Although still a member of the fellowship, she retired from this position in April 2010.
We are currently a lay led fellowship.
Following Marion's retirement, Mahala Bach became the Lay Leader of our Fellowship. She has led the congregation beautifully and faithfully, performing many weddings and leading countless services. Mahala retired from the position of Lay Leader in July 2018. As sad as we are to have such a wonderful era come to an end, we know we wouldn't be where we are today without Mahala's leadership.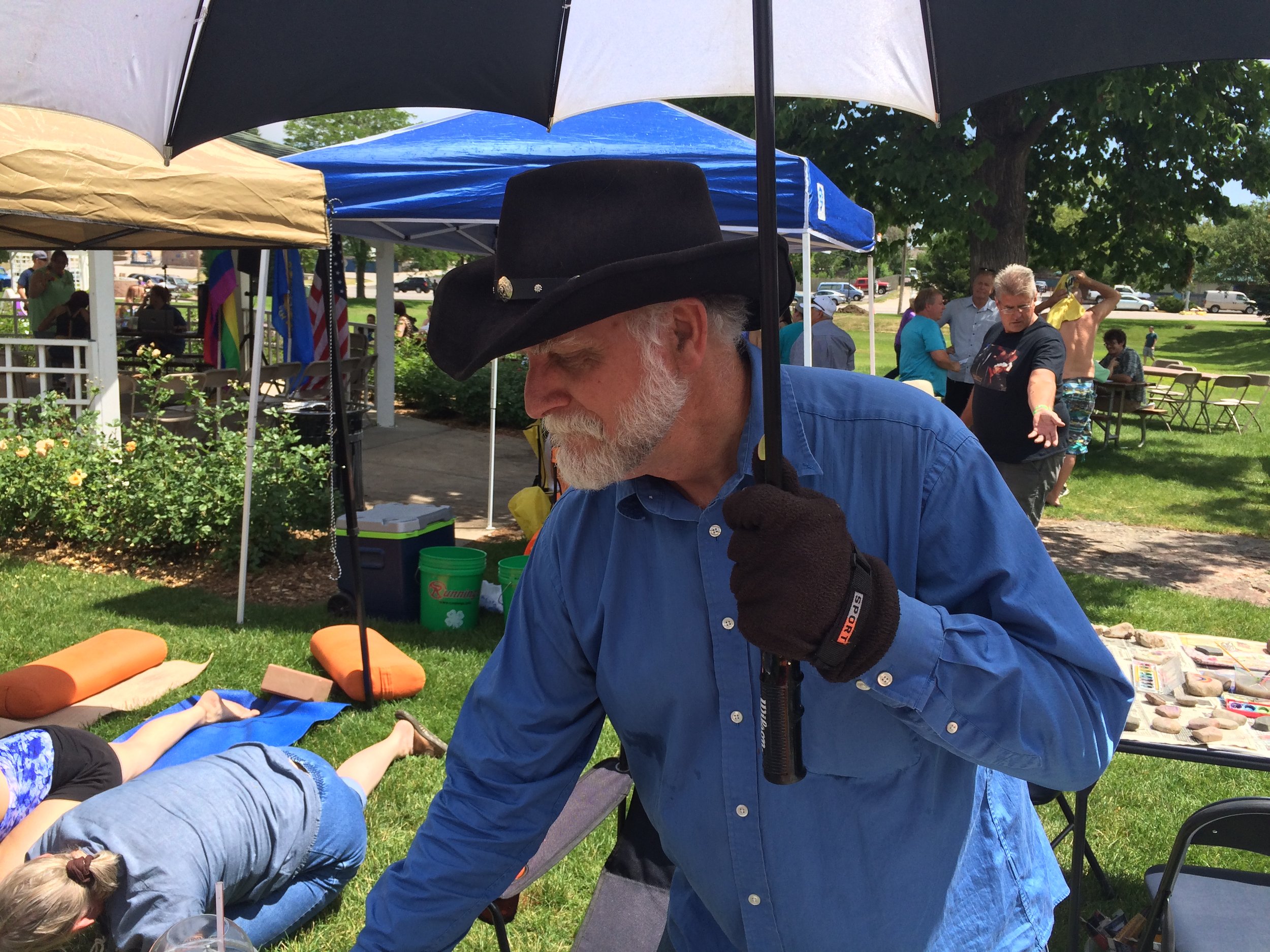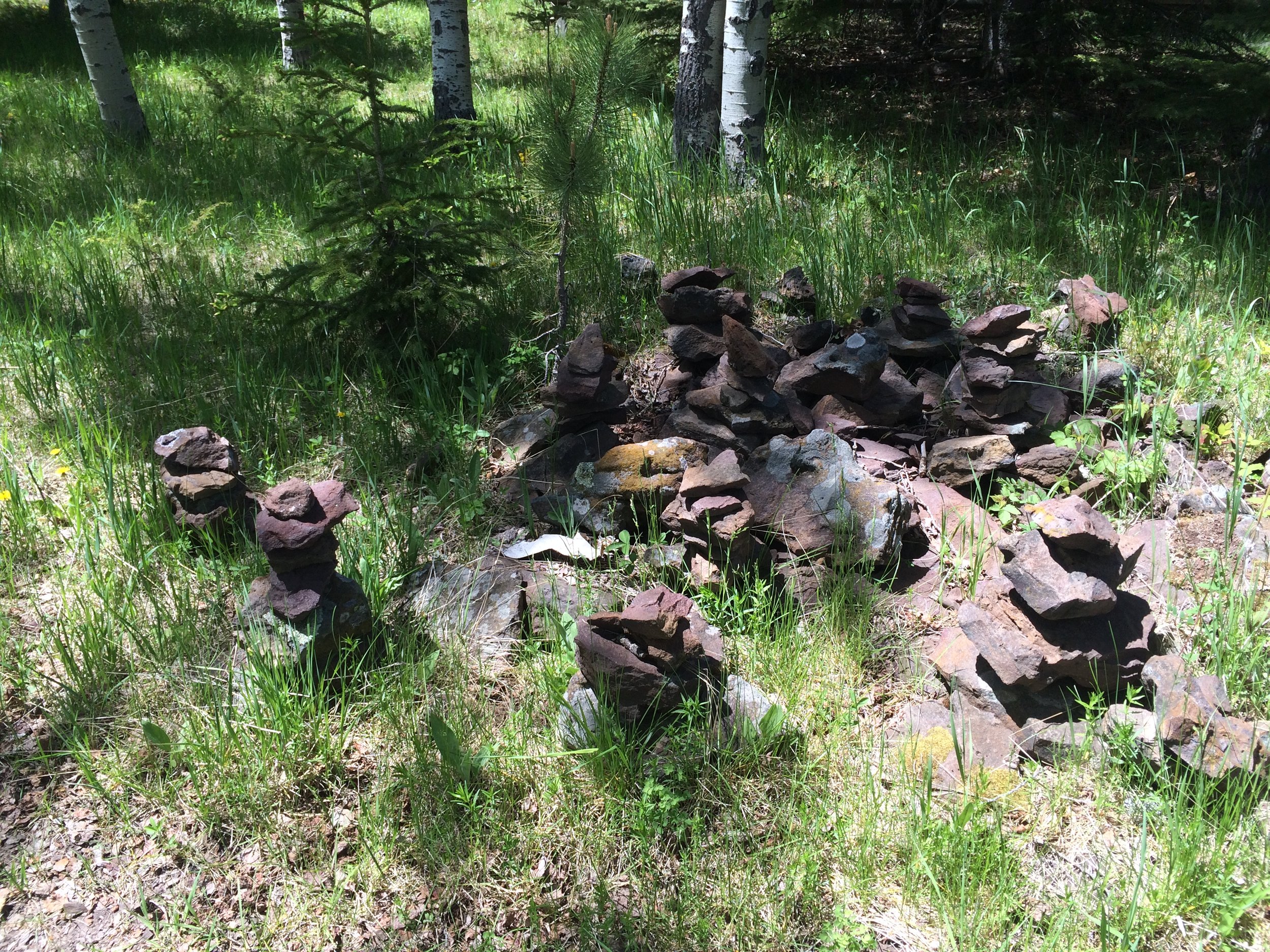 It was the summer of 1982 when Marion Zenker and Phyllis Olson talked about their need for a Unitarian Universalist group in Rapid City and wondered how many others in the community would welcome a liberal religious organization. They placed an announcement in the local paper and asked those interested to meet at Canyon Lake Park Sunday morning. There were about twelve who came to the first meeting, some of whom had belonged to the former Fellowship, which existed in the late 50s and early 60s. Breakfast meetings were continued through the summer with talk about each one's needs and beliefs and desires for a religious circle with others of liberal leanings.
As cold weather approached, it was obvious that none of these new-found friends wanted to disband and that there was a nucleus upon which to build a lasting foundation. A meeting place was needed and the group (now 40­ 45) settled into the Canyon Lake Senior Citizens Center.
During the first year there were visits by the Reverends Russell Lockwood, Ken Herto, and Jay Atkinson, each offering suggestions for the fledging Fellowship. Bylaws and Articles of Incorporation were finalized, and the Fellowship officially affiliated with the Unitarian Universalists Association (UUA) in December 1983 with 24 charter members. In April 1984, the group joined UUA Prairie Star District, now called MidAmerica Region.
During those first months there was much discussion about each person's needs. Some stayed and some left the Fellowship. Gradually a regular format for meetings took shape. Lori Gordon designed the Fellowship's special logo—the UU chalice circle with a Black Hills Ponderosa Pine against a mountain background. The group has always had a liberal point of view. Through the years, Sunday Services have focused on social justice issues such as nuclear waste, arms control, population growth, conservation, and women's issues. Theologies, philosophies and religious experiences have and do produce exciting dialogue.

During recent years the Fellowship has studied the questions of sustainability, immigration as a moral issue, and reproductive justice. Currently we are examining the problem of Escalating Inequality with its associated poverty, lack of affordable housing, mass incarceration and homelessness issues. Members have presented most programs, but there are occasional speakers from the wider Black Hills community. Topics always related in some way to the seven UU Principles. Sunday Presentations are often followed by discussion.
A Children's Religious Education program was gradually developed. It continues to be volunteer led. We have now adopted and use the curricula offered in the UUA website. we have now adopted and use the curricula offered in the UUA website. In addition to Children's Religious Education, we have childcare available for those too young for religious education.
An Adult Religious Education/discussion program was also gradually developed. It meets prior to services and is volunteer led. In addition to spiritual themes, its topics address wide range of current social questions.
In 2012 it became necessary for us to relocate and we moved to our current location at South Park United Church of Christ. Instead of Sunday morning services, we meet on Sunday afternoons with Adult Religious Education at 3 pm and our Service at 4 pm.